Electrifying Live Performer The MAN, THE MUSICIAN
Damon Innes (AKA: Damo) is a soloist & professional musician – an electrifying performer capable of creating the unexpected. Originally from New Zealand and Canada, he spent time in Australia, before returning home to New Zealand, living in Tauranga, the Mount & Papamoa to start a brand new chapter in a music catalogue spanning over two decades.
As the host of the infamous Mount Maunganui Mellic Jam Night for an incredible 11 years, Damo played a pivotal role in the emergence of the Bay of Plenty original live music scene and also within the NZ Music landscape.
What makes Damo truly unique is his humorous stage presence, full of wisecracks and audience banter, but also with raw emotive moments accompanied by his genuine skill as a songwriter, singer, bassist and guitarist. Damo's music style is a fusion of Folk, Reggae, Indie and Grunge and this feel is evident in his latest album release 'The Evidence'.
'The Evidence' was shaped from the hundreds of sessions at the Mount Mellic Jam Night, often free styling with developing local artists, members of  'The Deeds' and with weekly international guests from Brazilian to Israeli musicians. Damo's unrivalled knack in the style of 'jamming' and how he can seamlessly works with any group of musicians, holds true magic for both the artists on stage and his grooving audience.
Incorporate this with his years performing as a professional musician in Vancouver, Canada, Damo has a natural understanding of the music industry. He is adept in all areas of the industry, from stage set up to the studio album recording process and he also knows how to generate a rocking and uplifting gig!
This dedication and energy is what Damo will bring to his future collaborations, as he is both a vibrant solo artist and an inspiring band member.
Music Influences:
Pearl Jam / Bernard Fanning / Bob Marley / Wilco / Neil Young / Coldplay / Bon Iver / The Killers / Red Hot Chilli Peppers
Music History:   
Hosted the famous and successful Mt. Mellic Jam Night in NZ for 11 years

Over 10 years in various bands NZ and Canada

 

Played and toured with Killerqueen ( Australian Queen Tribute) and Elton John Experience

Opened for: KORA / KATCHAFIRE / HERBS / BLACK SEEDS / EXPONENTS / MIDNIGHT YOUTH

Recorded and self-released Album "The Evidence" with 'The DEEDS' in 2012

Recorded and self-released Album "Omanu" with 'AUTOMATIC SLIM' in 2000

NZ Music Festivals as Bass Player, Guitarist and as front man of 'The Deeds'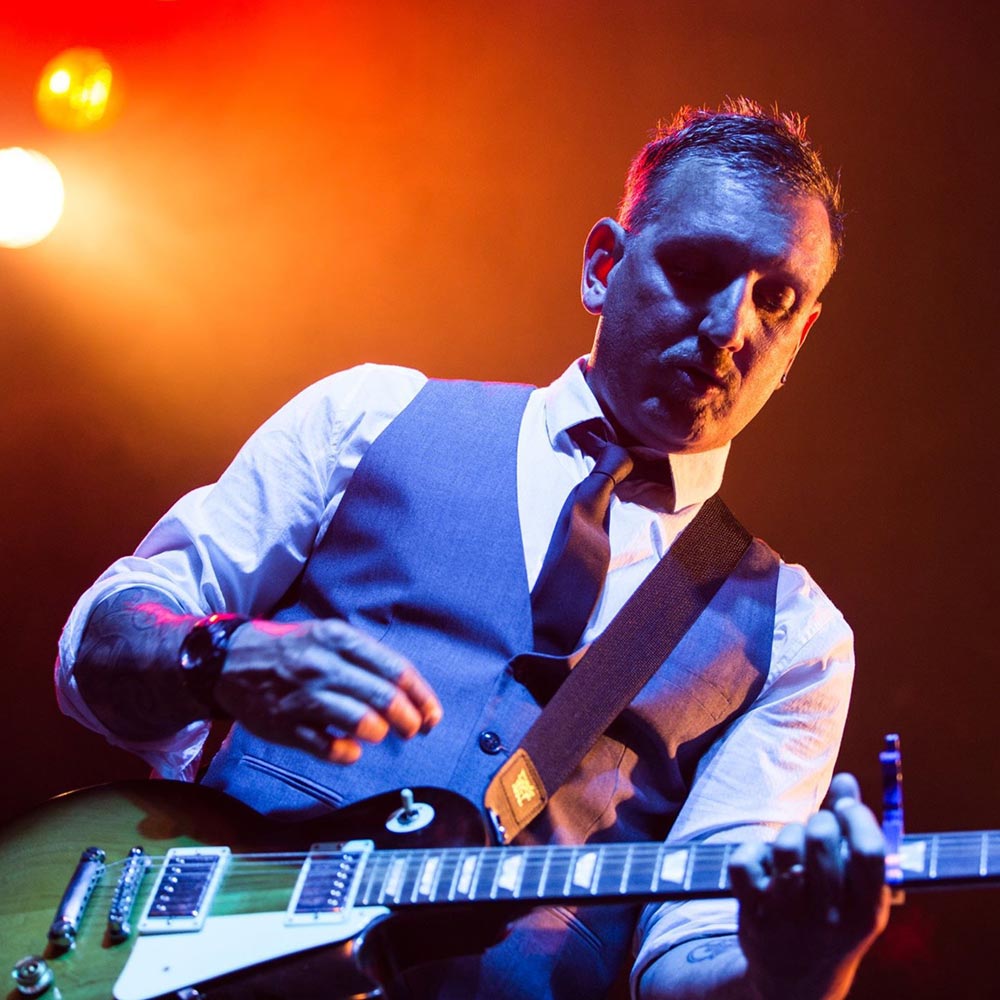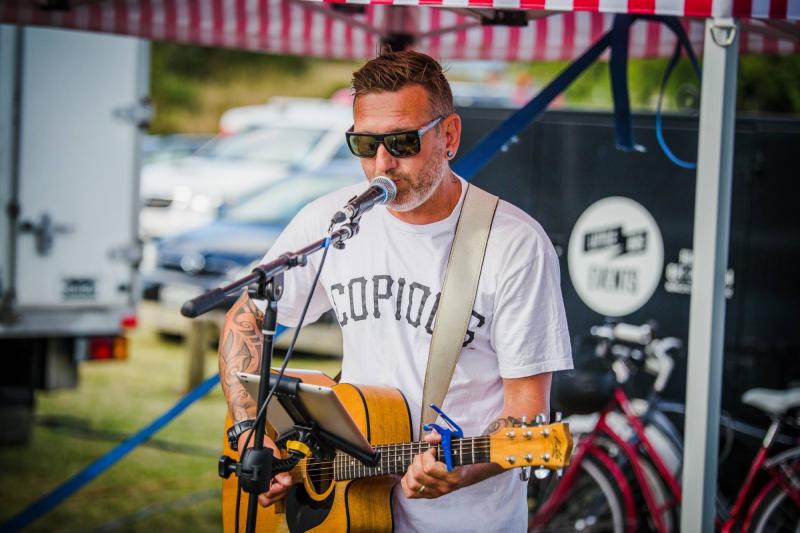 PERFORMER
"Damo Innes is an electrifying performer capable of creating the unexpected.
A genuine skill as a professional musician, performer & singer, his effortless magnetism and engaging, humorous stage presence full of wit and audience banter, makes him an absolute hit in any environment."
Weddings
Make your special day even more entertaining! Secure a booking with Damo for your wedding today.
Funerals & memorialS
Some of Damo's most touching moments over 20 years of local and international experience in the music industry, have been playing special heartfelt tributes for families and friends of loved ones at funerals. If you would like a special song, or set of songs tailor made, to and for the memory of your loved one please contact us for details of this customised musical experience.
Private Gigs
From events corporate to intimate, and conference centre to backyard venue, Damo is a professional musician that will exceed your expectations.
Solo / Duo / Band
Damo has packages available to perform as a soloist, as half of a duo, or with a band. So no matter the size of your event, party or gig, trust Damo to deliver and quality music for an affordable rate. 
Word on the street
You don't have to take our word for it…
WAIKATO AWARDS
"We booked Damo Innes for our Annual Waikato Awards evening. Damo provided a great vibe at the event with his background music that was not too overpowering so the guests could still network effectively. Damo has a wonderful voice, unique style and professional & approachable manner. I would not hesitate in recommending him for an occasion like ours."
Sarah Rundstrom
Waikato Branch Manager
PROPERTY COUNCIL NEW ZEALAND
EXODUS
EVENTS
"Damon Innes is without doubt one of the most professional and proficient musicians I have had the pleasure of working with. I do not make this statement lightly. His performance, delivery and integrity are second to none. Damon is incredibly experienced in reading a venue, an audience, and being able to tailor the entertainment to ensure it works. He has an in-depth understanding of the delicate nature of providing live entertainment across all venues – hotels, restaurants, bars, festivals, and corporate functions. Damon also has an extremely high standard of musicianship, and he only works with the highest calibre artists. I can only encourage you and your clientele to enjoy his rare talent."
Tim Cooper
Director
EXODUS EVENTS LTD
THE
MELLICK
"Damon has worked for me continuously and loyally for over 12 years proving himself as one of the best entertainers and musicians I have ever had the pleasure of knowing. Damon puts 100% into his performances, entertaining the crowd with original, classic, rock, party or Irish music. He is extremely talented and plays with passion and dedication. I wish Damon the very best and am sure you will find him as I always have, excellent."
Clayton Mitchell
Company Director
MOUNT MELLICK IRISH PUB
A Picture tells a thousand WORDS
Just watch the footage…